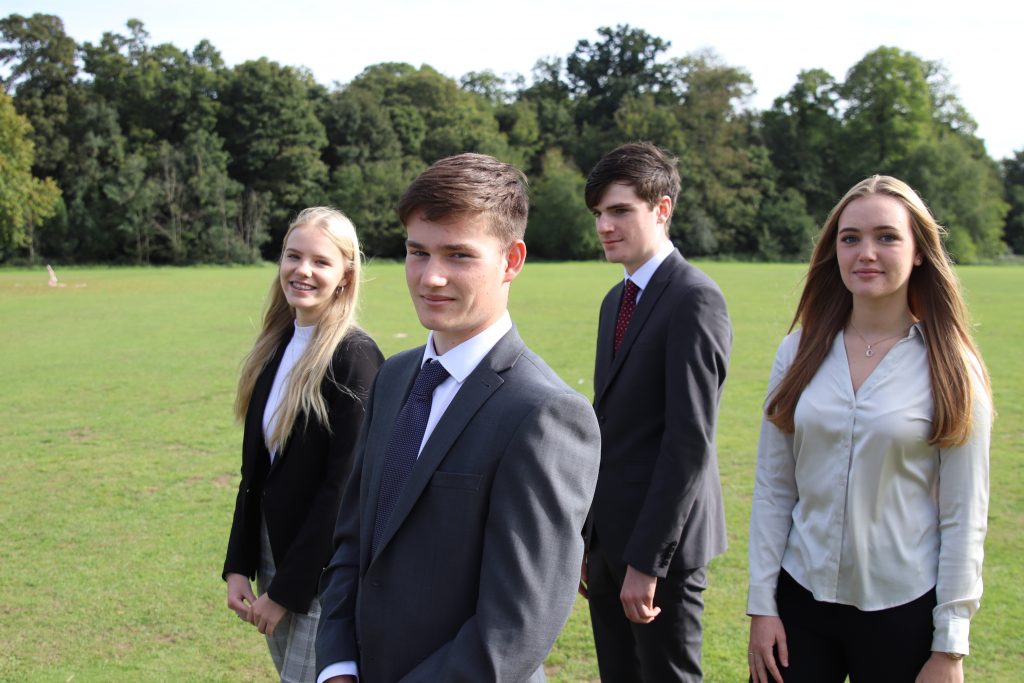 Our ethos and values are at the very core of what we do, from reception to Sixth Form. We have a clear vision of what we want our students to be like so that we can say with certainty that we are 'creating tomorrow's citizens today'.
Expectations of all students in the Sixth Form
By choosing to study at Simon Balle All-through School Sixth Form, students have made a decision to be fully committed to their studies. This will require self-discipline and focus. They will be treated as an adult with the responsibility that being an adult brings. Sixth Form students will be looked up to as role models for younger students and will need to set a good example for them. Not only will poor behaviour or attitude affect their overall achievement, but it will also affect the achievement of other students. Just as in any place of work, there needs to be clearly understood rules and expectations to allow everyone to work successfully, safely and enjoyably.
Simon Balle All-through School student expectations:
I am proud of who I am

I value others and understand that our individuality makes our community stronger

I attend regularly and arrive on time with the correct equipment

I strive to do my best even when learning is difficult

I actively participate in lessons and the extra curricula life of the school

I am proud of our school, helping to look after it and create a positive learning environment
Please familiarise yourself with the Sixth Form Handbook 2020.
This document details school requirements for students and parents/ carers, in addition to highlighting essential information.
PLEASE NOTE: WE DO NOT OFFER PARKING ON SITE FOR ANY SIXTH FORM STUDENTS