Open Morning Visits
We welcome external students and their family to tour the school and see our Sixth Form in action.
From 09:00 meet a member of the All-through School Senior Leadership team before touring our facilities in the daylight, Witness A Level teaching and Sixth Form independent study in action and ask any of those important follow up questions to our staff and students.
Tuesday 24th January
Thursday 26th January
Friday 3rd February
Open Morning tours will be available to book from Wednesday 30th November. Please email admin@simonballe.herts.sch.uk or phone 01992 410400.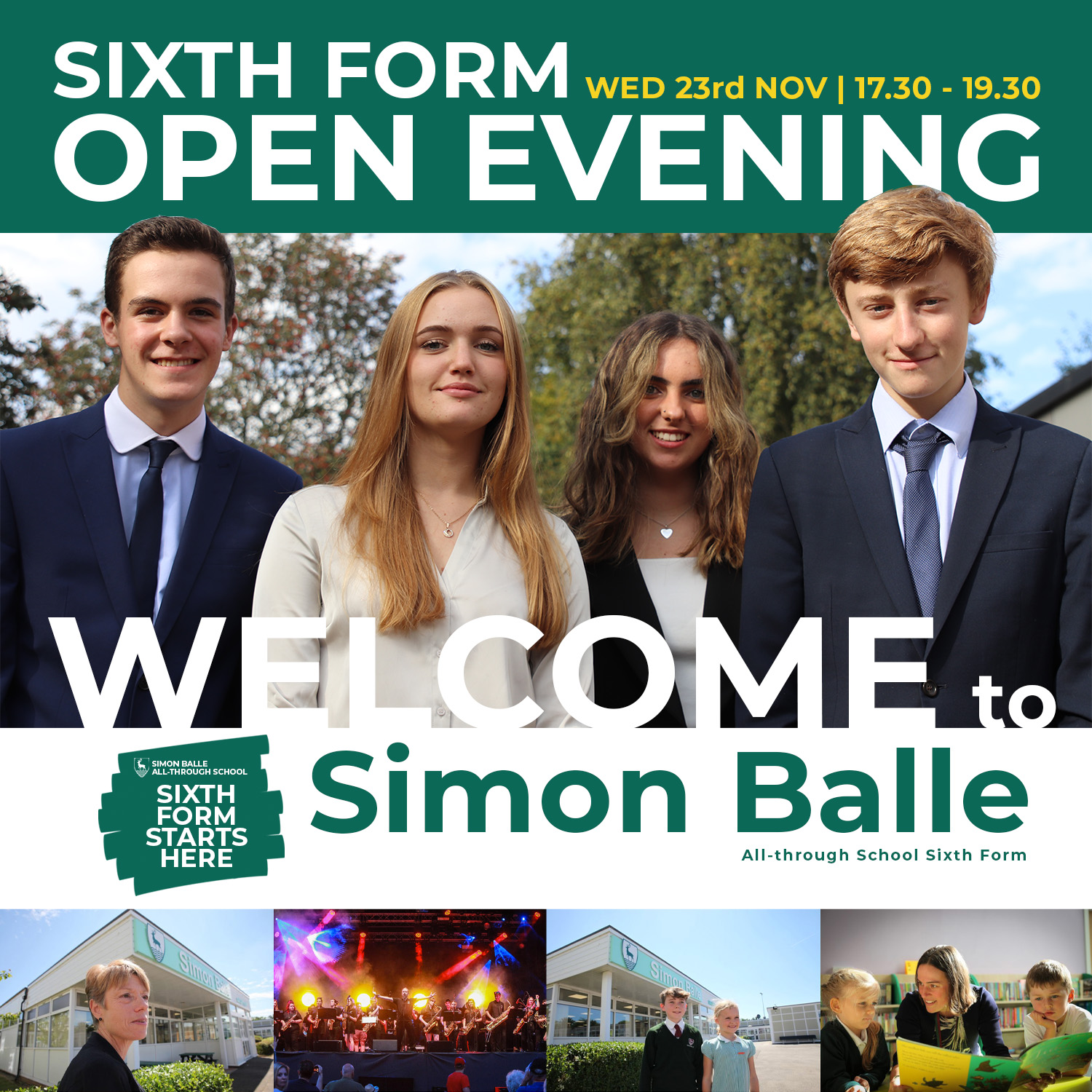 Thank you for taking the time to consider Simon Balle Sixth Form as the next step in your education. During our Open Evening on Wednesday 23rd November from 17:30- 19:30 you are welcome to visit each department throughout the event to gain a better understanding of each subject and qualification we have to offer.
This is the perfect opportunity to speak with subject staff and ask those all important questions.
Key note presentations including talks from our Headteacher, Head of Year 12 and current students will take place in the main school hall at 17:30 repeated again at 18:30.
Sixth Form student guides will be available from the school library should you require a tour of the school. Alternatively, please feel free to explore the facilities on your own accord.