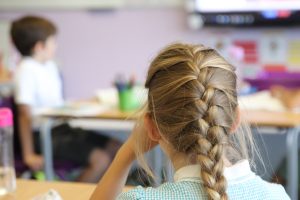 High quality assessment is an essential part of what teachers do in the classroom.  From a simple question and answer session to check if students are ready to move on in their learning to a formal examination, teachers are constantly gathering information about their students.  The information they gather has a number of uses:
to help teachers plan

to let teachers and students understand where they are in their learning and how to move on

to monitor and track progress

to trigger intervention

to provide information for parents
We use Go4Schools to report this information to parents and students throughout the year, with live data constantly available, and written reports published at set times in the year. 
For KS3 subjects progress data will be collected at two points in the year and (for most subjects) be based on a formal in-class assessment. It will be communicated to parents via Go4Schools
Please find below our assessment and reporting schedule. The dates on the reporting schedule are the deadlines for staff to submit information: there then follows a period of checking before publication.
At the bottom of the document you will find a mini calendar of assessment events for each year group..
Assessment and Reporting Schedule
Our intended curriculum is broad and ambitious. Through ongoing and formative assessment, we adapt the pace of the curriculum to ensure that it is sufficiently challenging and supportive for cohorts of students, identified groups of students and individuals. Our aim is for all children to access all elements of their learning and to interleave knowledge so that it is understood, remembered and applied in the longer term. 
We assess through: 
Daily questioning and discussion.
Daily feedback and marking. Where this can be on the spot we believe that this maximises impact. Same-day interventions are provided to support individuals to secure their knowledge and understanding. 
1:1 reading, especially in Reception – Year 3.
Challenges, which the children enjoy, which allow staff to pinpoint precise next steps. This begins from the very beginning of Reception – for example, phonics assessments – and continue throughout the primary phase – for example, with times tables, spelling and dictation, and destination questions in mathematics which require children to apply their learning to a next step.
Whole-class teaching: with maths fluency teaching (how much can be quickly recalled, explained and applied), and with the whole class teaching of reading (regularly reminding children of what they need to answer retrieval questions, or to summarise or to infer, for example). The emphasis is on children 'keeping up' with expectations in order that they are provided with the best opportunities and choices as they grow.
Checking how well the intended curriculum has been implemented and subsequently understood and remembered. This is crucial across every subject – rewinding, for example, previous science or geography or art content, to build new knowledge on secure foundations. The Simon Balle all-through curriculum maps for each subject ensure that teachers make explicit links to prior knowledge. You can see any of these by clicking on the relevant subject in the menu on the right hand side.
Termly assessments. These vary according to phase (age), but include more formal testing – supporting children to acquire skills for written reading comprehension and mathematical reasoning across a wide range of areas/topics. Writing is assessed over time where children are supported to be increasingly independent in their decisions for content, structure, grammar, punctuation and spelling. Writing is important in all subjects as well as explicitly taught in English. The purpose of termly assessments is to compare students' progress and attainment with that targetted for each individual, based on performance at the end of the previous key stage, and high expectations and aspirations. Each term's assessments leads to pupil progress meetings in which each student is discussed to determine any change in provision. 
Statutory and national assessments: 
Early Years Foundation Stage Profile (end of Reception)
Year 1 national phonics screening
Year 2 Key Stage One (KS1) SATs (reading; writing; mathematics; grammar, punctuation and spelling)
Year 4 multiplication tables check (being introduced 2020-2021)
Year 6 Key Stage Two (KS2) SATs (in subjects as above for KS1).
Put simply, assessment is there to ask how well the curriculum is being taught and learned. This process is integral to the teaching itself.
In each year of Key Stage 3 (years 7, 8 and 9) we use a simple grading scheme consisting of four grades:
Mastering
Securing
Developing
Emerging
These grades apply to students in that year group: a student 'mastering' a subject in year 7 is achieving at a very high level of a year 7 student, and a student mastering a subject in year 8 is working at a very high level for a year 8 student. The year 7 student is not working at the same level as the year 8 student: an increasing level of difficulty is built into the work set by departments.
With go4schools, the idea of the 'current' grade is very important. It is by comparing the current grade to the target grade that go4schools generates the colour coding and residual scores. From September 2022 the current grade for ks3 students will be updated twice during the year. The first time will be following the mid year assessment, and the second time will be following the end of year assessment. Whilst departments may collect other assessment data throughout the year, it is only the mid year or end of year assessments that will contribute to the current grade.
Students in year 9 will see grades reported using both grading systems. This is because some subjects will have begun teaching GCSE courses, whilst others are continuing with their KS3 curriculum.
For subjects that are using GCSE grades (9-1), the targets that have been set are for the end of year 11.
Class teachers will use GCSE grades (9-1) to report on student attainment. Please refer to the assessment and reporting schedule for the dates of assessments.
Class teachers will use A level grades (A-E) to report on student attainment. Please refer to the assessment and reporting schedule for the dates of assessments.