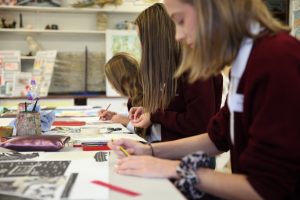 Simon Balle All through School is proud to be an inclusive school. We want the very best educational experiences, academic and social, for all our young people. We set the very highest expectations from their entry into Reception to when they leave in the sixth form. Our school vision of "creating tomorrow's citizens today" is just as relevant for those with SEND as all other students.
SEND Information Report 2023-2024
As a comprehensive school, we welcome students of all abilities and recognise that some of our young people will present a variety of learning, physical and social needs. What we do know, as research clearly demonstrates, is that the school's ethos and values are key for all children to thrive and in particular those who present with SEND. High quality teaching and learning are equally important, using those staff who have built expertise in and knowledge of effective strategies which address these students' needs. As a school which celebrates the individual for who they are and what they bring to the community, we endeavour to personalise our approach.
If you would like to speak to a member of the SEND team, and your child currently attends Simon Balle all through School, you can book a virtual appointment of up to 15 minutes with a member of the SEND team, please use the following booking link: Booking link
If your child does not currently attend Simon Balle All-through school please contact our SEND Manager Philippa Craik (craikp@simonballe.herts.sch.uk)  to arrange a meeting.