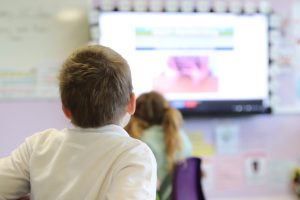 Our aim at Simon Balle All-through School is to provide the best possible opportunities for student achievement, progress and learning. We also believe that the promotion of excellence in learning gives students a real chance to grow as individuals and to make positive contributions to communities. At Simon Balle All-through School we recognise that high quality of teaching, learning & assessment in the classroom for all students is one of the most influential factors in student success and achievement and therefore place considerable emphasis on teachers taking active responsibility for their own professional development. Our teachers are encouraged to develop their practice by being open to current research. This can include innovative and creative techniques in order to ensure our students receive stimulating learning experiences and develop the knowledge, attitudes, skills and habits that they require to find success in their lives.
We value the fact that teachers are unique individuals, all of whom have their own strengths, skills and preferred teaching styles and agree that there is no particular methodology demanded of our teachers. Simon Balle All-through School has developed a set of research-driven teaching and learning principles of the features of outstanding practice which research and our own experiences suggest have the most impact on students' learning. Our principles have been cultivated from the most up-to-date educational research, combined with our existing teaching and learning philosophy. 
Teachers plan

purposeful and engaging

lessons, using

subject expertise

to

sequence

and

interleave

knowledge

linking to

prior learning

and preparing for

future learning.

Teachers model

high expectations

for all students, using

inclusive and stage-appropriate

learning activities that

challenge and motivate

all students, building

stamina and resilience

to instill a passion for learning.

Teachers use a variety of

metacognitive methods

to build

confidence and fluency

in order to develop

self-regulated learners

, across all key phases.

Teachers provide opportunities for

deliberate practice

allowing students to

retain and retrieve

knowledge using a

varied diet of strategies,

ensuring information enters the

long term memory

for

learning

and

progress

to occur.

Teachers have

high aspirations

for all learners;

feedback strategies

identify any

gaps in learning

and allow time for

student reflection

. Reviews of learning will show evidence of

responsive teaching

.
Underpinning our principles is the FACE model (Feedback, Autonomy, Challenge and Engagement) and we have placed considerable time and investment in ensuring that all teachers are aware that we believe these features are at the core of exceptional teaching and learning. We have high expectations of teaching at Simon Balle School and these guiding principles and features of reflective and evidence-based practice represent the framework within which our teachers plan, teach and evaluate their impact on learning. 
There is an infinite variety of ways in which our principles and other effective T&L research can be implemented across all our key phases and choice, creativity and individuality are important. There is also great value in collaborating and sharing best practice and our teachers are actively supported and encouraged to engage in working together across all key phases. When we teach we believe we are teaching the next historian, the next scientist or the next olympic gold medallist. Enabling students to foster our core values, gain knowledge & skills and by setting high aspirations, we have the arsenal to help create tomorrow's citizens today across all phases of Simon Balle All-through School