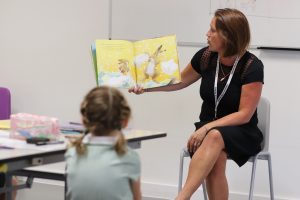 Simon Balle All-through School recognises that a school's most valuable resource is its staff and that a coherent and progressive approach to professional and personal development raises standards, improves morale, assists well-being, recruitment and retention and supports our vision to "create tomorrow's citizens today". As a result, professional development is prioritised by school leadership and governors and we invest heavily in our staff.
Our professional development approach is underpinned by three key principles as we acknowledge that people acquire new knowledge and skills in a number of ways through:
Working collaboratively with other high quality professionals both internally and externally

The provision of a wide range of professional development opportunities and experiences

Personalised engagement with evidence-based approaches.
All staff undergo a thorough induction programme and those new to a role are assigned experienced mentors or coaches.
We invest significantly in Initial Teacher Training and support trainees to achieve Qualified Teacher Status.
Our newly and recently qualified teachers enjoy an enhanced school-centred and external training programme and are supported throughout their development by experienced high quality mentors.
Experienced teachers are expected to be reflective of their pedagogical approaches and to develop their subject knowledge through the use of evidence based research. This facilitates the delivery of an inspiring curriculum that enables our students to achieve the best possible outcomes.
All staff are encouraged and supported in developing their leadership skills and qualities, both inside and outside their working environment. 
Simon Balle All-through School partners with a number of external providers to support professional development, alongside our in-house offer. 
Leadership
Our leadership training offer is supported by the Alban Teaching School Alliance who provide subject leadership as well as leadership programmes for new and emerging middle leaders and senior leaders.  As members of SSAT we also offer national professional qualifications for Middle and Senior leaders (NPQML and NPQSL).
Pedagogy
Over recent years we have been involved with programmes aimed at enhancing the quality of teaching and learning. We have supported many members of staff to engage in year long programmes with SSAT via their Enhanced Teacher Programme  and Osiris via their Outstanding Teacher Intervention programme.
Curriculum Development
This work is supported by Herts For Learning and a range of Subject Associations and Examination Boards.
Other Providers
Sandringham Research School network, IRIS Connect and the Chartered College of Teaching are other key providers in our offer.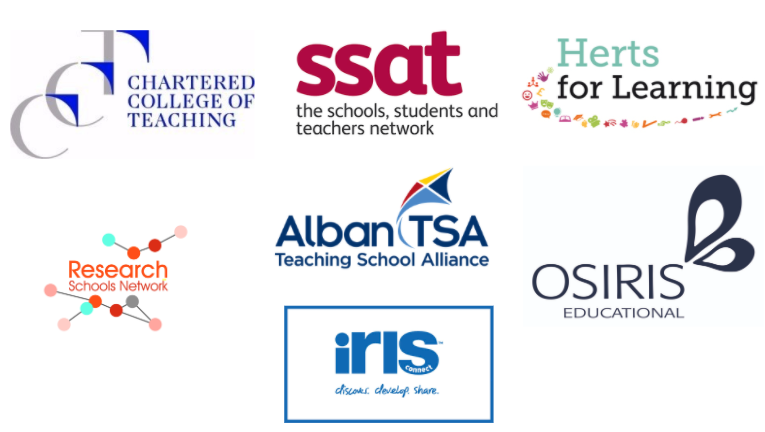 Simon Balle All-through School collaborates with a number of initial teacher training providers as we firmly believe it is part of our moral purpose to train the next generation of outstanding teachers so that every child has the opportunity to be taught by inspirational, skilled teachers throughout their time in school.. We have partnership agreements with a number of training providers, both in the primary and secondary phase, and offer both School-Centred Initial Teacher Training and  training via university PGCE providers.
Our School-Centred Initial Teacher Training partnership is with the Alban Federation and our PGCE partnership agreements are with the University College London Institute of Higher Education, the University of Hertfordshire, the University of Bedfordshire and the University of Cambridge.
Please click on the link below to find out more about our School-Centred Programme.