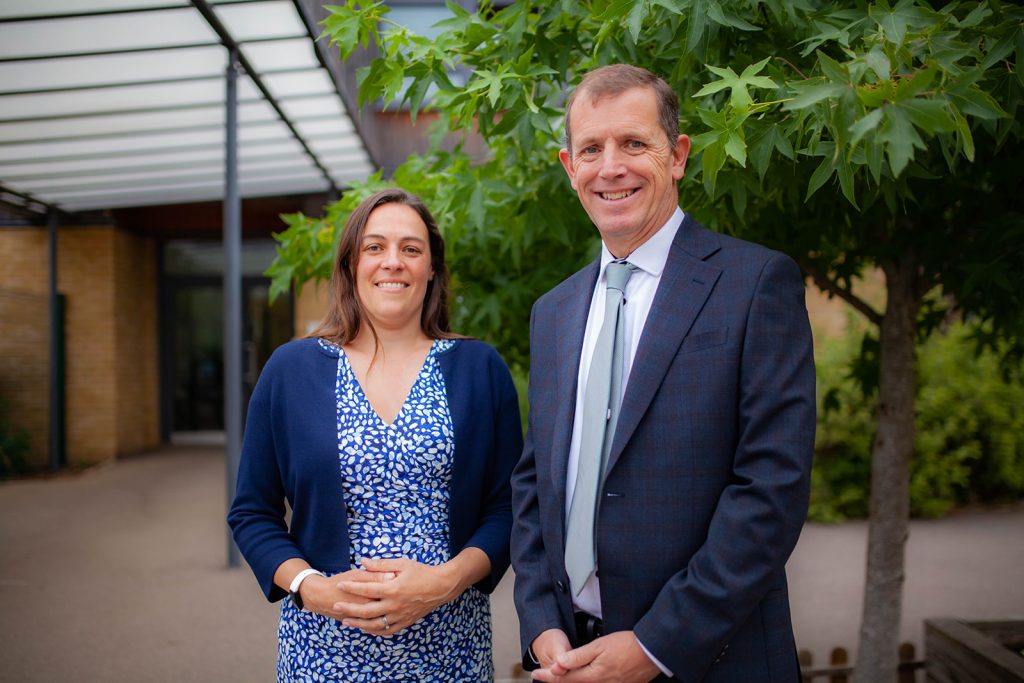 Welcome to the Larch centre at Simon Balle All-through School. Children will attend the Larch centre from Reception (aged 4) to Year 6 (aged 10-11), before continuing their all-through education with us. That said, part of the uniqueness of Simon Balle means that children will have already had opportunities across the whole school – the sports playing fields, the music department, the library, the science laboratories and much more.
From the moment that they join, children will learn that they are part of a very special community. The values and vision of the school are equally applicable to the children in Early Years as they are to our sixth formers. All that our Reception children experience remains so important as they develop and grow: learning which is supportive yet challenging, opportunities both indoors and outside, experiences which support development personally, socially and academically.
Our curriculum in the Larch centre values education across all subject areas. Our curriculum is designed to respect the integrity of each subject whilst supporting students to make connections in their knowledge and understanding. We have incredibly high expectations for the progress that all students make in reading, writing and mathematics, together with high levels of support to ensure that all achieve success. The value we give to all subjects is shown through our excellent teaching and learning – both primary and secondary staff – for modern foreign languages (Spanish is taught from Reception), PE (swimming, for example, is taught from Year 1), music (instrumental opportunities are available from Year 2) and more.
Our extra-curricular provision is enriching and popular. For Early Years and key stage one (Years 1 and 2), we work closely in partnership with Busy Lizzie's at Simon Balle. Childcare provision is available from 7.45am to 6pm, as well as a pre-school run on site. Additional after-school clubs are run by school staff in areas as diverse as arts and crafts, photography, running and choir. From Year 3 – Year 6 we run our own Explorers' club, taking place daily after school. Designed to foster children's curiosity, children are invited to engage in a different activity every evening: those related to culture (for example, myths and legends), sports, music school (including instrumental ensembles), strategic games and Friday fitness. Childcare is additionally available until 6pm. 
We believe in creating a strong, positive home-school partnership. Parents are their child's first and most powerful educators. With home and school working together, children have the best opportunities to flourish and thrive. Parents at Simon Balle are welcomed into school regularly, including to workshops and to classrooms to be a part of teaching and learning with us.
'Creating tomorrow's citizens today' begins here with our youngest children. We invite students and parents to begin on a fourteen year journey with us!
We look forward to welcoming you to Simon Balle All-through school.
Mrs Rachel Kirk and Mr Michael Moss
Co-headteachers