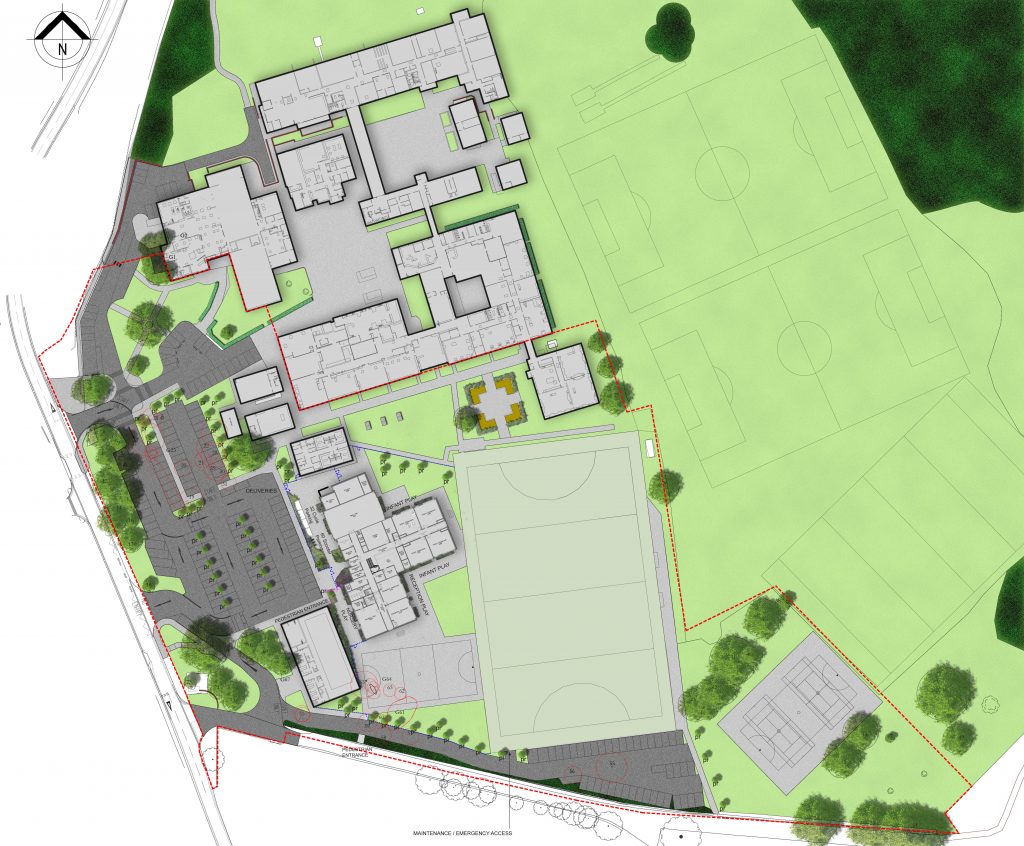 Our primary and secondary students are taught in separate buildings: the secondary students use the main school buildings, whilst the primary students are housed in the Larch centre. We have extensive grounds that are used by students from all phases, for PE and other curriculum activities.
Over the past few years we have invested heavily in improving the sustainability of our site, which has had a significant impact on the overall energy ratings of our buildings. These measures include:
LED lighting throughout the school
Solar panels
New cladding for better insulation
New roofs for better insulation
Larch Centre built to latest environmental specifications for water and energy consumption
Swimming pool refurbished (including new boilers)
Work to encourage mode shift
Creation of a Forest School area
Larch gardening club
The school has currently achieved the coveted Eco Schools Green Flag accreditation. You can read more about this on our Environment and Sustainability page.