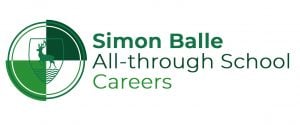 Please find a range of career opportunities below. If you are interested please click on the links below.
Year 11 – Engineering scholarships available: 
Applications now open:
Virtual work experience opportunities:
https://www.speakersforschools.org/work-experience-opportunities/ 
Warner Bros opportunity – Year 13
We are delighted to offer Year 13 students the opportunity to attend a Careers Day with our Warner Bros. CrewHQ partners. This event will celebrate the release of 'Wonka' on Tuesday 5th December and will take place at The Soho Hotel in London. Students will have the opportunity to preview the screening of the film, take part in a follow up Q&A session with a panel and attend breakout sessions to learn about the different roles in the industry. Lunch and all refreshments will be provided.
The event is aimed at all students who are interested in pursuing careers in the film and TV production industry, particularly those who are considering the apprenticeship or employment route. Please note that we are not able to accept applications from students who attended the Creative and Media Career Insight Day on Friday 26th May at the Warner Bros. Studio, or the event on Friday 14th July at the BAFTA Headquarters in Central London to celebrate the release of Barbie.
As with our previous Career Insight days, applications submitted by schools (not by individual students) will be considered. To apply for your student(s), please complete the information within the application form by Wednesday 15th November, and we will confirm if your application has been successful by Friday 17th November.
We welcome applications from all Year 13 students, but we will be prioritising students from disadvantaged and under-represented backgrounds. Please ensure that all the information on the form is included, as in order to ensure the safety and welfare of the students on the day, and to adhere to safeguarding guidelines, we will not be able to accept any applications if this is not complete.
Find out more about apprenticeships: free virtual online event on Thursday 30th November click here 
Hertfordshire Labour Market Information: 
Click on the links below for more information (local information, apprenticeship opportunities and pathways, videos) on industries in Hertfordshire that are growing rapidly and are recruiting:
Life sciences and science: click here
Engineering and manufacturing: click here
Film and Media: click here
Technology: click here
Health and Social Care: click here
Construction: click here
Financial and Business services: click here
Hospitality and Tourism: click here
The Telegraph's Media Literacy Programme: The programme provides an insight into what it's like to be a journalist at an award-winning, multimedia news brand. The programme is open to 16-18 year olds across the UK. For more information: click here
Apprenticeship Job Fair with GlaxoSmithKline (GSK) – Wednesday 06th December 2023 – Allenburys Sports & Social Club, Ware SG12 0DJ.
Apprenticeships being showcased include: Engineering, Manufacturing, Laboratory Science (Chemistry), Laboratory Science (Biology), Supply Chain & Logistics, Environmental Health & Safety, Project Management, Data Science, Digital & Technology Solutions. 
Each session includes: talks by Current Apprentices and a meet and greet – where you can walk around the different stalls and speak to current and graduated apprentices from each discipline. To register for the event – click here
HOP INTO APPRENTICESHIPS & T LEVELS:
THE HERTFORDSHIRE VIRTUAL CAREERS FAIR FOR PARENTS & CARERS
Sign up for FREE here.
Wednesday 24th January from 17:30 – 19:00 online, this free of charge event is designed specifically for parents and carers who would like to explore the apprenticeship and T Level options available to their child.
What Economists really do: If you study business or economics and are interested in finding out more about what Economists actually do, please sign up to one of the talks listed in the link to find out more click here
BBC Degree and Higher Apprenticeships:
Some opportunities with the BBC that have opened last  week Our early careers roles | Apprenticeship, Graduate and Trainee Schemes at the BBC
Advanced / Higher Apprenticeships in: BROADCAST AND MEDIA SYSTEMS TECHNICAL OPERATOR (LEVEL 3), BUSINESS ADMINISTRATOR (LEVEL 3), HUMAN RESOURCES SUPPORT (LEVEL 3), JOURNALIST RESEARCHER (LEVEL 5), MARKETING EXECUTIVE (LEVEL 4), POST PRODUCTION TECHNICAL OPERATOR (LEVEL 4), PRODUCTION (LEVEL 3), PRODUCTION CO-ORDINATOR (LEVEL 4), DIGITAL LEARNING DESIGNER (LEVEL 5)
 Degree Apprenticeships in: BROADCAST AND MEDIA SYSTEMS ENGINEER (LEVEL 6), CHARTERED MANAGER (LEVEL 6), DATA SCIENTIST (LEVEL 6), BUSINESS ANALYST (LEVEL 6), CYBER SECURITY SPECIALIST (LEVEL 6), DATA ANALYST (LEVEL 6), SOFTWARE ENGINEER (LEVEL 6), DIGITAL USER EXPERIENCE (UX) (LEVEL 6), PROJECT MANAGER (LEVEL 6)
Higher / Degree Apprenticeship programmes opened last week for year 13s: 
Mott Macdonald – construction and engineering
Civil Engineering Degree Level Apprenticeship – Find an apprenticeship (findapprenticeship.service.gov.uk) London
Mechanical Engineering Degree Level Apprenticeship – Find an apprenticeship (findapprenticeship.service.gov.uk) Cambridge
Town Planning Degree Level Apprenticeship – Find an apprenticeship (findapprenticeship.service.gov.uk)
Project Manager Degree Level Apprenticeship – Find an apprenticeship (findapprenticeship.service.gov.uk)
Quantity Surveyor Degree Level Apprenticeship – Find an apprenticeship (findapprenticeship.service.gov.uk)
Solicitor apprenticeship opportunities
Legal Solicitor Apprentice with TLT LLP – Find an apprenticeship (findapprenticeship.service.gov.uk)
Dentons Solicitor Apprenticeship – Find an apprenticeship (findapprenticeship.service.gov.uk)
JP Morgan – investment banking
Financial Services Degree Apprenticeship (London) – Find an apprenticeship (findapprenticeship.service.gov.uk)
Digital Technology Solutions Degree Apprenticeship (London) – Find an apprenticeship (findapprenticeship.service.gov.uk)
Mercer and Hole – accountancy
Audit Higher Apprenticeship Programme – London – Find an apprenticeship (findapprenticeship.service.gov.uk)