We say we are a musical school. The past few weeks have certainly shown how musical we are. Every day, we are proud of each and every musician for the progress they make. It is difficult for me to say 'well done' to everyone all the time, but if I could, I would.
I have spent much time recently in meetings and discussions, finding out about music education and how it is developing, nationally. Every time, I am reminded how utterly amazing our musicians are, and how Team Music is a unique team. We have had so much going on in recent weeks, including guitar and piano recitals, concerts, performance and more. Alumni have been popping in to say hello or have been keeping us updated with their progress, including with their music. Team Music extends far beyond the walls of the music centre. Hundreds of performers from throughout our all-through school and our community, with many more in the audience.
This update is a celebration of every musician and everyone who has come to support our musicians. The quality produced by our musicians is amazing. The support by our staff team is beyond what we should expect. They are so brilliant and deserve so much thanks.
Well done to each individual for the progress being made in music. If we don't catch up with you to say well done, please remember what you achieve and how good it is. We are all proud of you.
Mark Taylor, Director of Music.
A Larch musical celebration
In November, 130 musicians from Years 2 - 6 performed in this unbelievable concert, with an energy in the hall that was an inspiration. The breadth of music, the smiling faces, the standard of performance. Our Larch musicians are so brilliant for their age. Well done to everyone.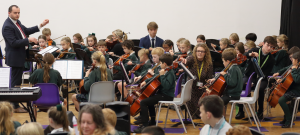 .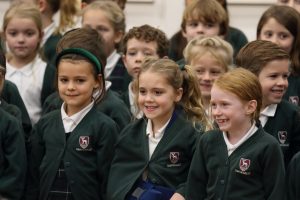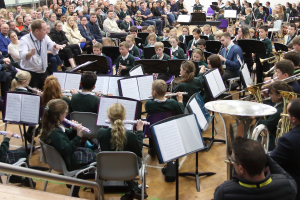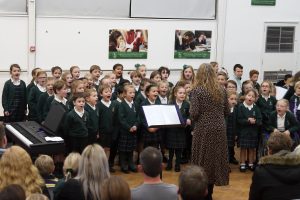 A Wind and Brass Celebration
A week later, it was the turn of our secondary musicians. An outstanding showcase of Wind, Brass and Percussion with music that challenged, where musicians rose to the challenge. Once again there was a brilliant sense of community, celebration and awe at what our musicians achieved.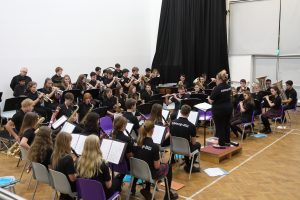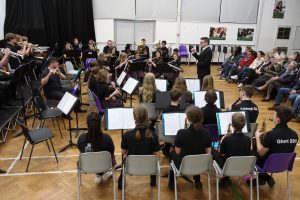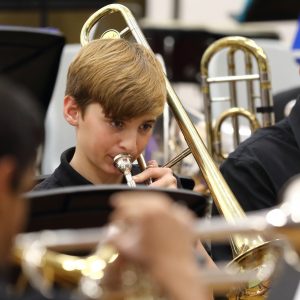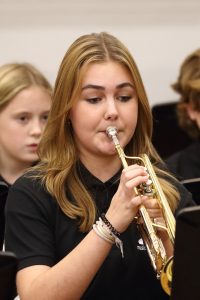 Big Band at the Hertford Lights
We were proud to be part of the community celebrations to switch on the Hertford Christmas lights. Families past and present were there watching and singing along. It was amazing to once again return to this annual event.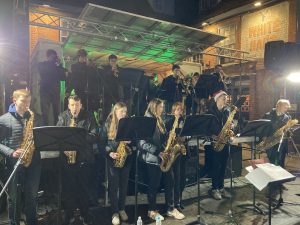 Rock School Live!
This was an amazing occasion at the Southern Maltings, with 12 bands performing to a capacity crowd. Again, the standard of musicianship and performance was superb and each musician and band should be so proud of themselves. This short video shows how good everyone was! (twitter link, no login required).
All things piano
November is traditionally piano month, when we have a concert and celebrate our pianists. This year we had performances in the Library, an evening recital and our annual celebration video. Do take a moment to watch this wonderful creation, featuring 70 pianists in total performing 'Just Can't Get Enough'. What a huge project this was!!
We also present this amazing piano duet -  a fugue based on Lady Gaga's 'Bad Romance' performed by Ciara (Yr 12) and Gabriel (Yr13). Enjoy!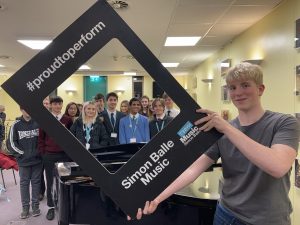 Adult community choir
Take Note is our adult community choir. They performed a wonderful concert at St Andrew's Church last weekend, an occasion that was uplifting and brought together our wider musical family - friends, former students (and so many of them), former parents and more. Well done to everyone in the choir for such a superb evening.

A Celebration of Christmas
Do come and join us for our traditional carol services at All Saint's Church. These are always wonderful occasions for our school community.