Details about post-16 courses offered at Simon Balle All-through School Sixth Form can be found on the link below.
Option Blocks
It is important to be passionate about your A Level subjects. If you would like to study with Simon Balle All-through School Sixth Form please choose 3 subjects from the 4 available option blocks.
A small number of students choose to complete 4 qualifications during their two years of study.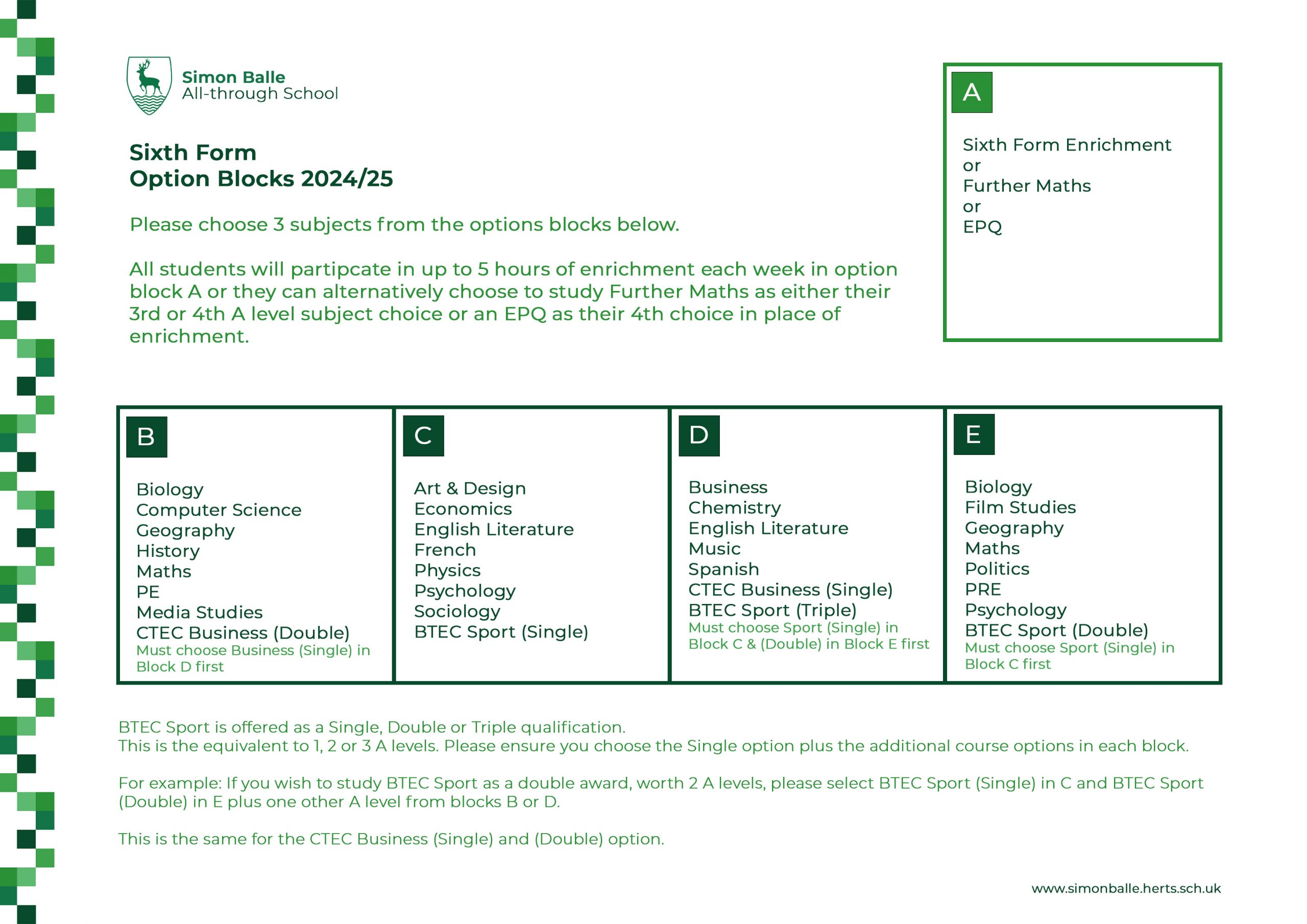 Meeting Entry Requirements
Students aspiring to join Simon Balle Sixth Form must meet the minimum average point score (APS) plus individual subject entry criteria.
The entry criteria set is designed to ensure that students study courses which will allow them to be successful and realise their aspirations. However, prior to courses being finalised, we will always treat each application on an individual basis taking into account any extenuating circumstances.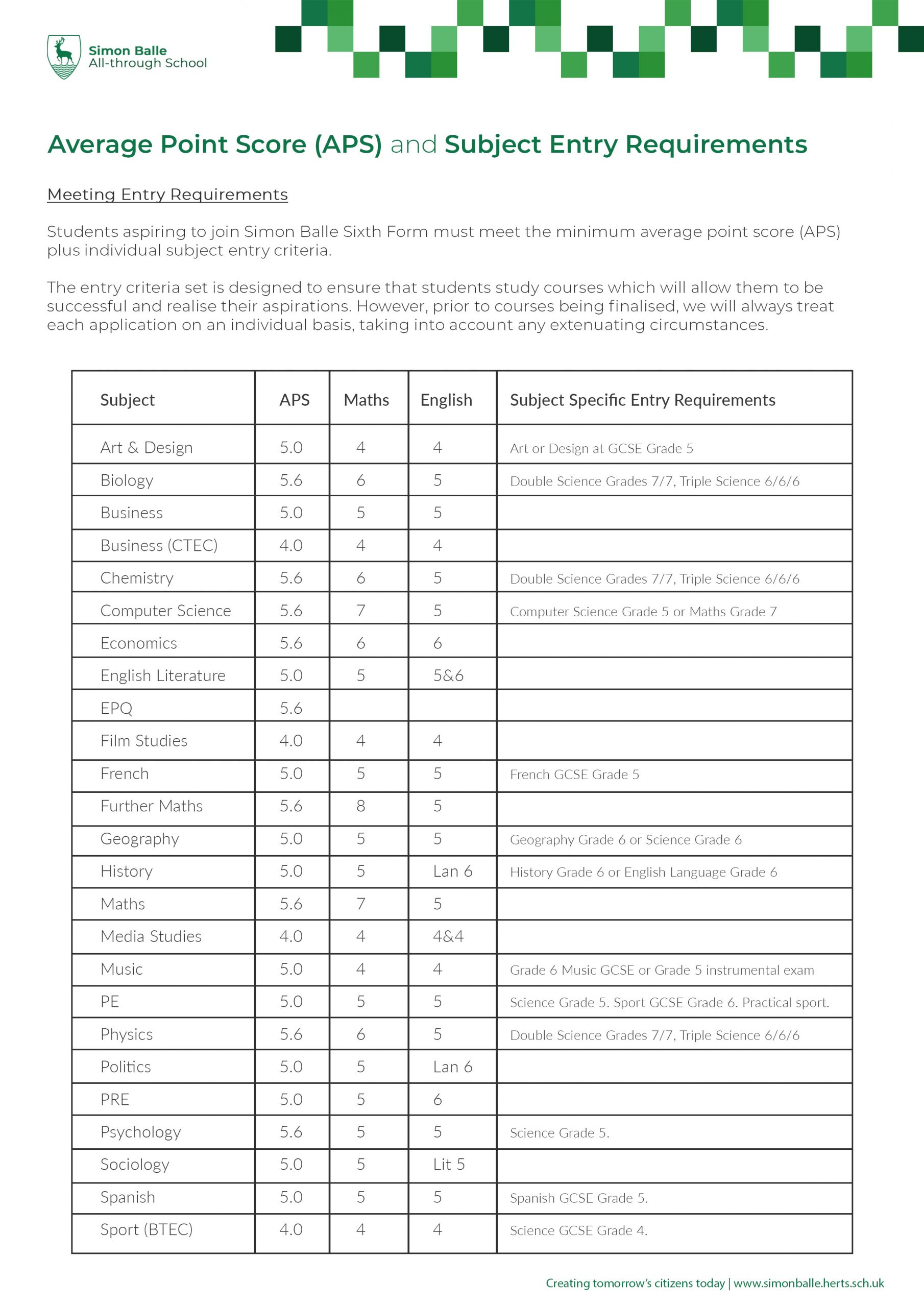 Please note the courses and subjects offered are subject to change dependent on uptake. The subjects available will be confirmed during the summer term as will the option blocks.