Wednesday 10th November 2021 - 6pm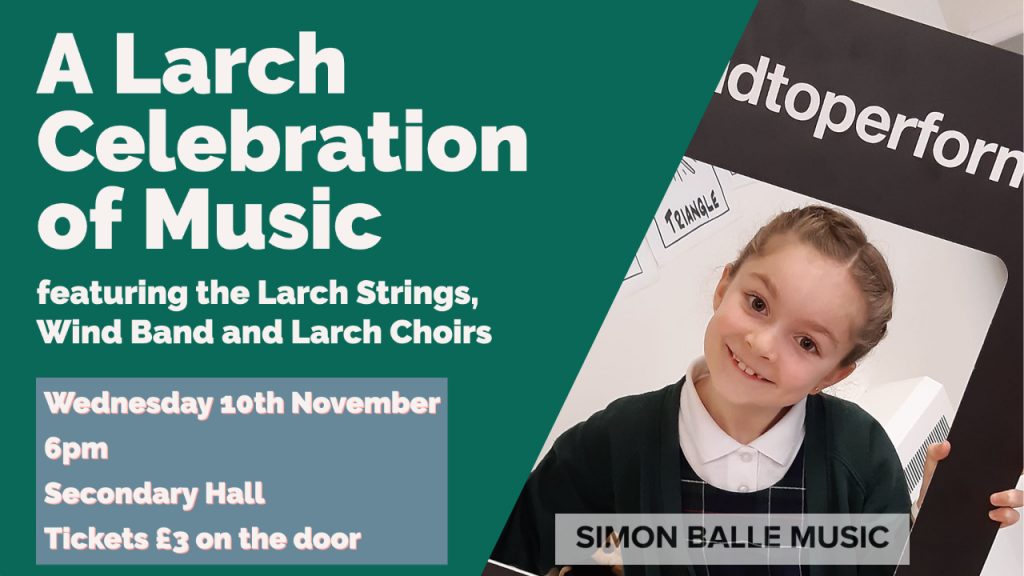 We are delighted that we are holding our first performance of the Autumn. The concert will feature the Larch Wind Band, Larch String Orchestra and both choirs. We are very excited that we can perform again!
Please do not take photos or videos - we will make these officially and safely available soon after the concert.
Programme
Larch String Orchestra
Ode to Joy
Take your partners
G-Force blues
Larch Senior Choir
Larch Junior Choir
We can work together
Sing a song in unison
Larch Wind Band
Two at Twilight
Movie Buster
Uptown Funk
We will rock the Larch
Thank you to Mrs Johnson, Mrs Nunn, Mrs Taylor, Mrs Iles, Mr Peach, Miss Morgan and our senior music ambassadors.
Thank you also to all our amazing families for working with us in the past months to keep music alive and keep our brilliant musicians learning. I truly believe that it is this ethos of partnership that has enabled music to continue to thrive.
Mark Taylor, Director of Music.