Welcome back!
January is a time for remembering our routines and looking forward. It is the start of a term full of exams for many and much more music making for all.
Do please look at the What's On page. Fill those calendars with the dates, so check what your young musician is involved in. We are working hard to be meaningful with our communication, putting most of it on the website. Our new year's resolution to you is to support you ensuring musicians put in time for practice. Practice makes progress and happier learning. Even older musicians need reminding and support!
December was full of concerts and performances, as well as snow. It was brilliant how everyone adapted for the Carol Services, and how hard musicians worked in every performance. Well done to everyone.
Here's to another brilliant term of music making.
Mark Taylor, Director of Music

The Carol Services
Despite the snow, our Larch and Secondary Carol Services ploughed ahead. Although all of the original plans had to be adapted, our musicians and staff adapted too, and because of this, we were able to enjoy two evenings of amazing Carol Services! The week really embodied the term 'Team Music'.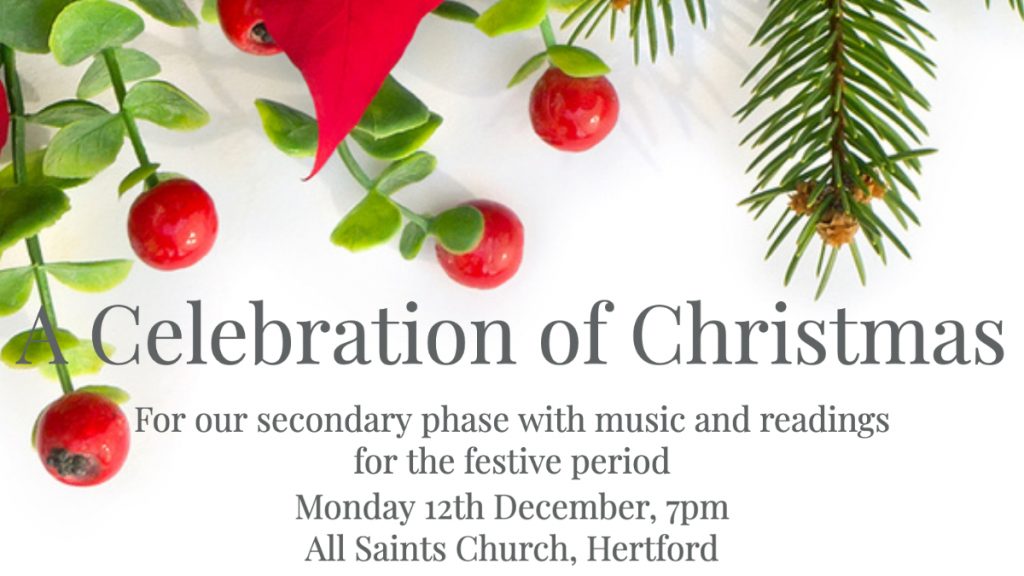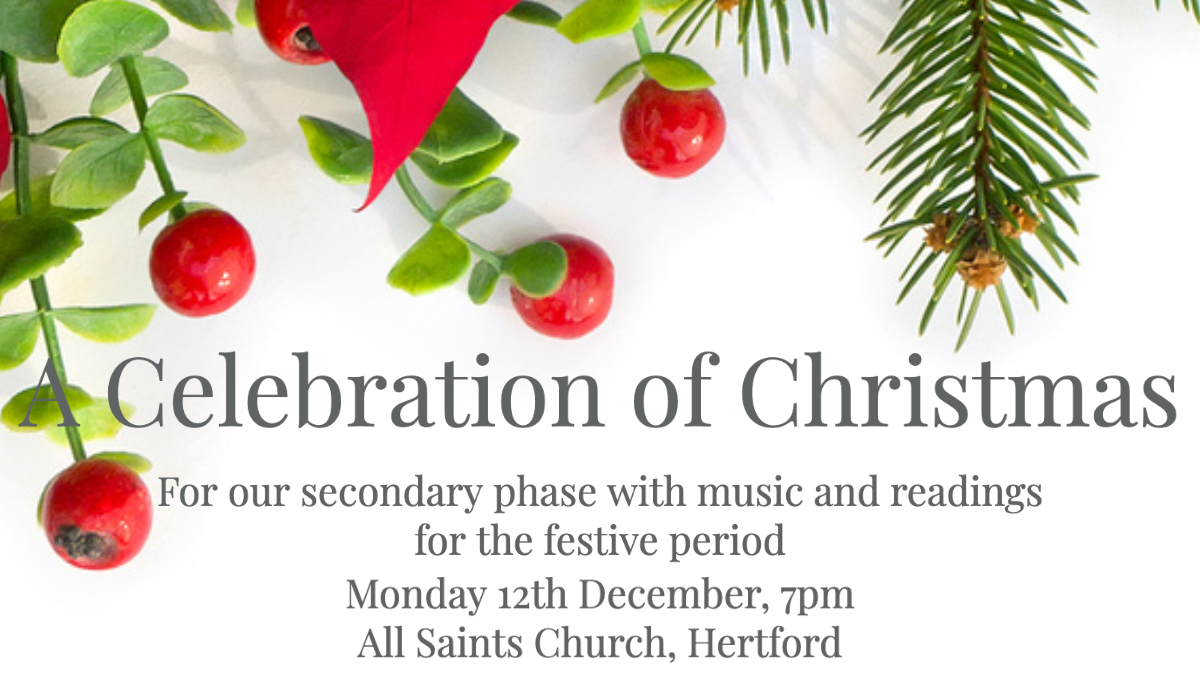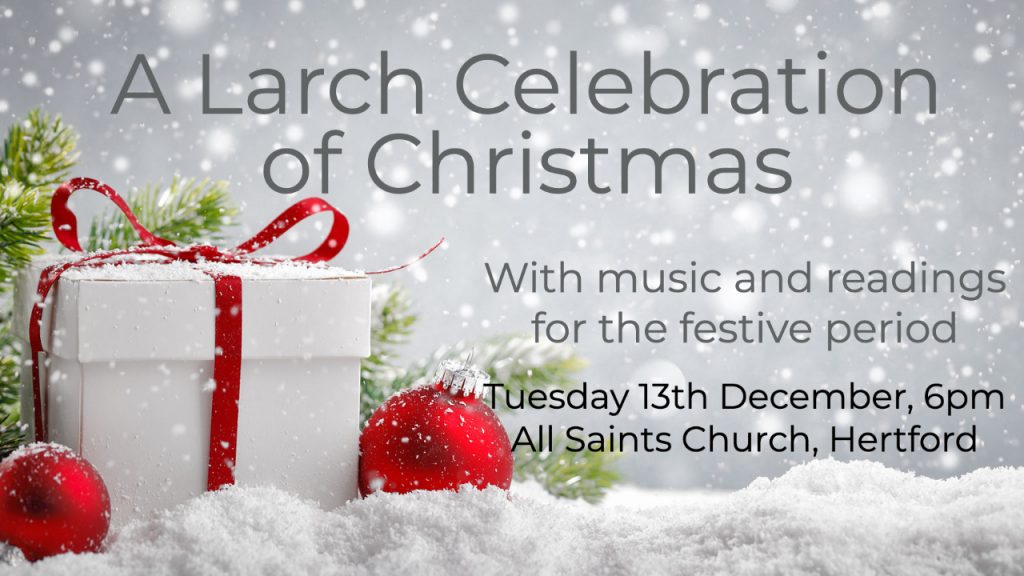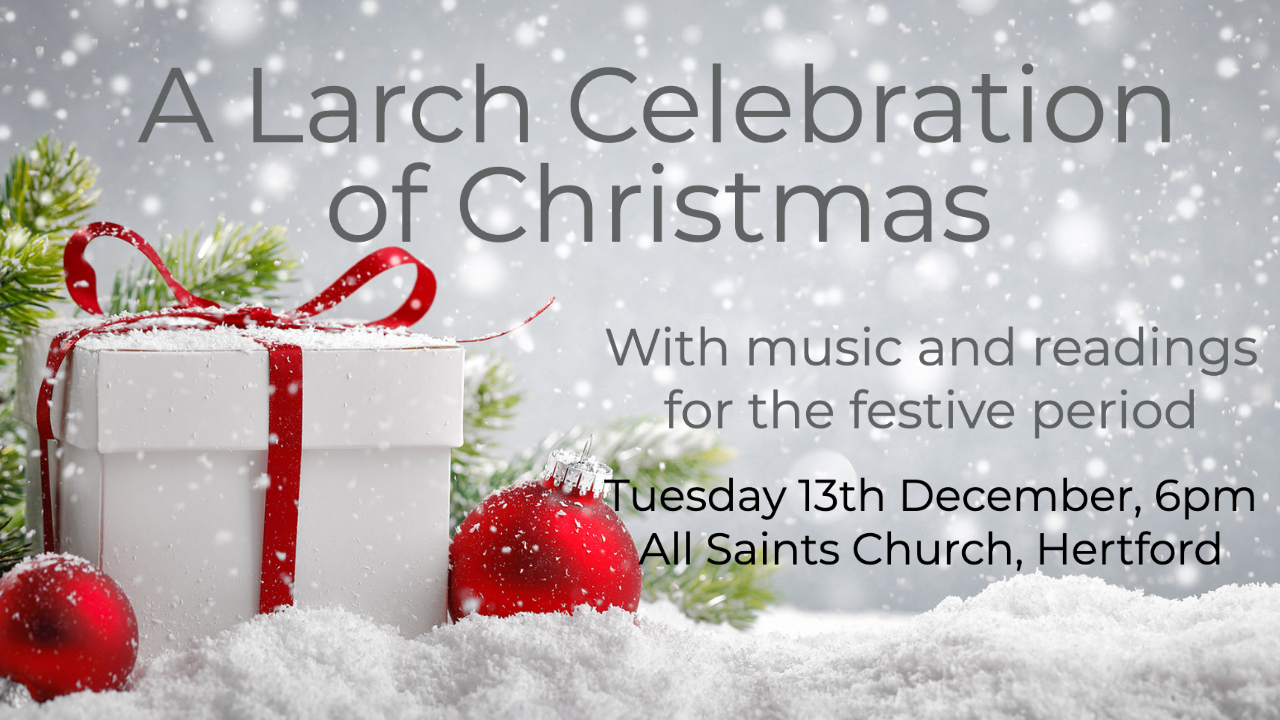 Meet the Music Ambassador!
We re getting to know our Music Ambassadors in Y6 and Y13 this year, please see our most recent posts!
Jacob & Patrick, Y13, have been ambassadors for over a year...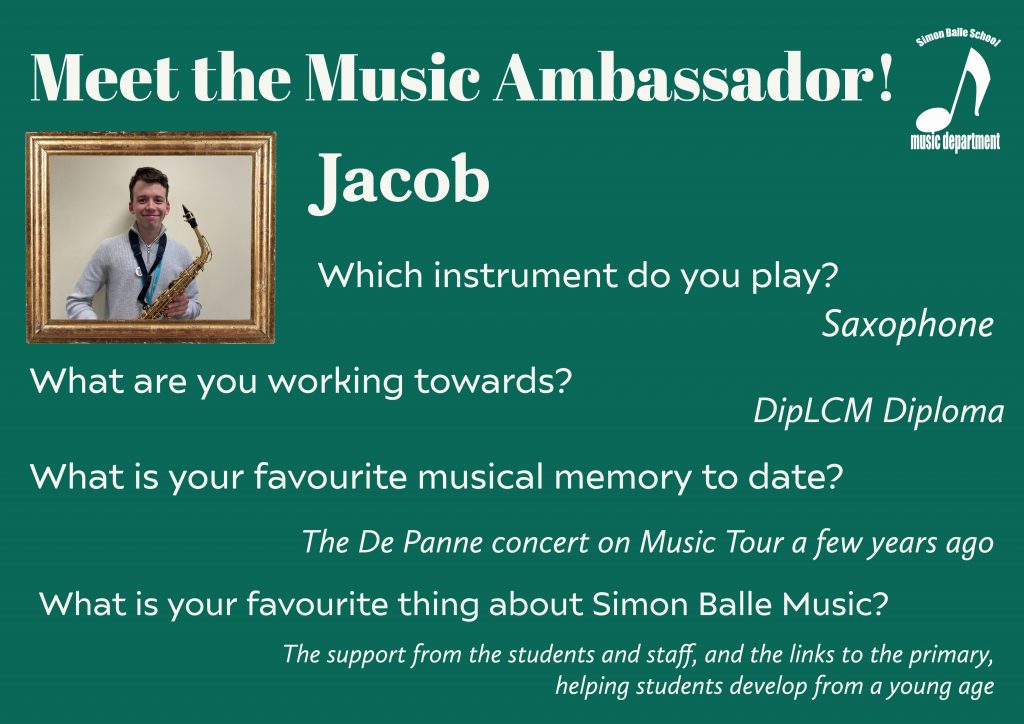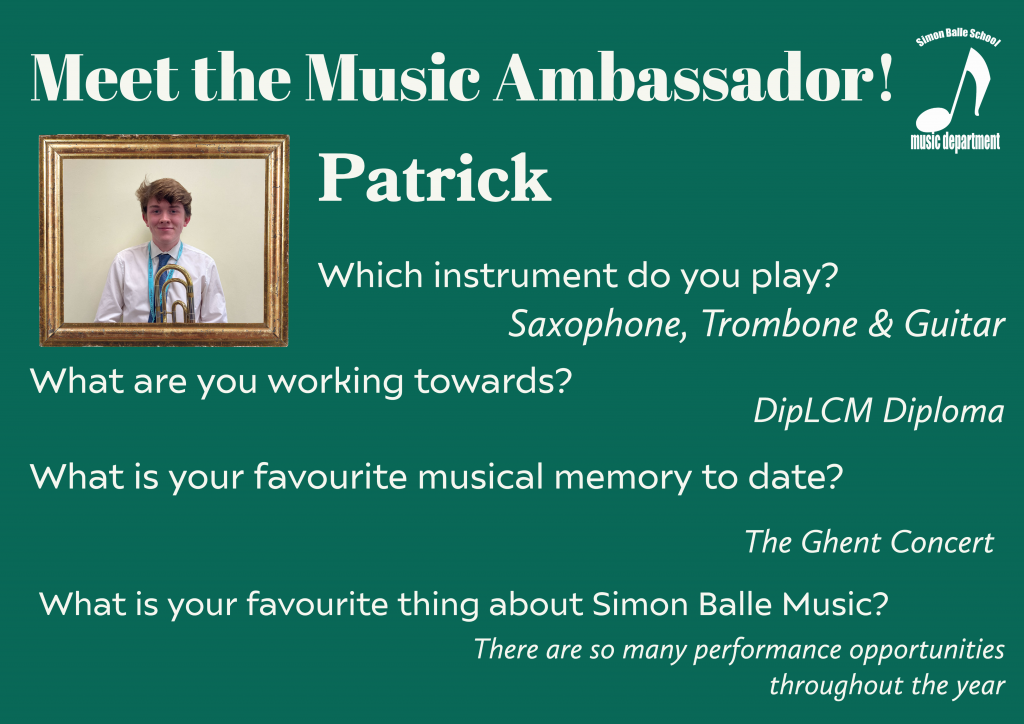 Save the Dates 2023!
We have lots planned for 2023 including Big Band Evening and Saffron Hall!
Please check our What's On Page for more information by clicking the page below!