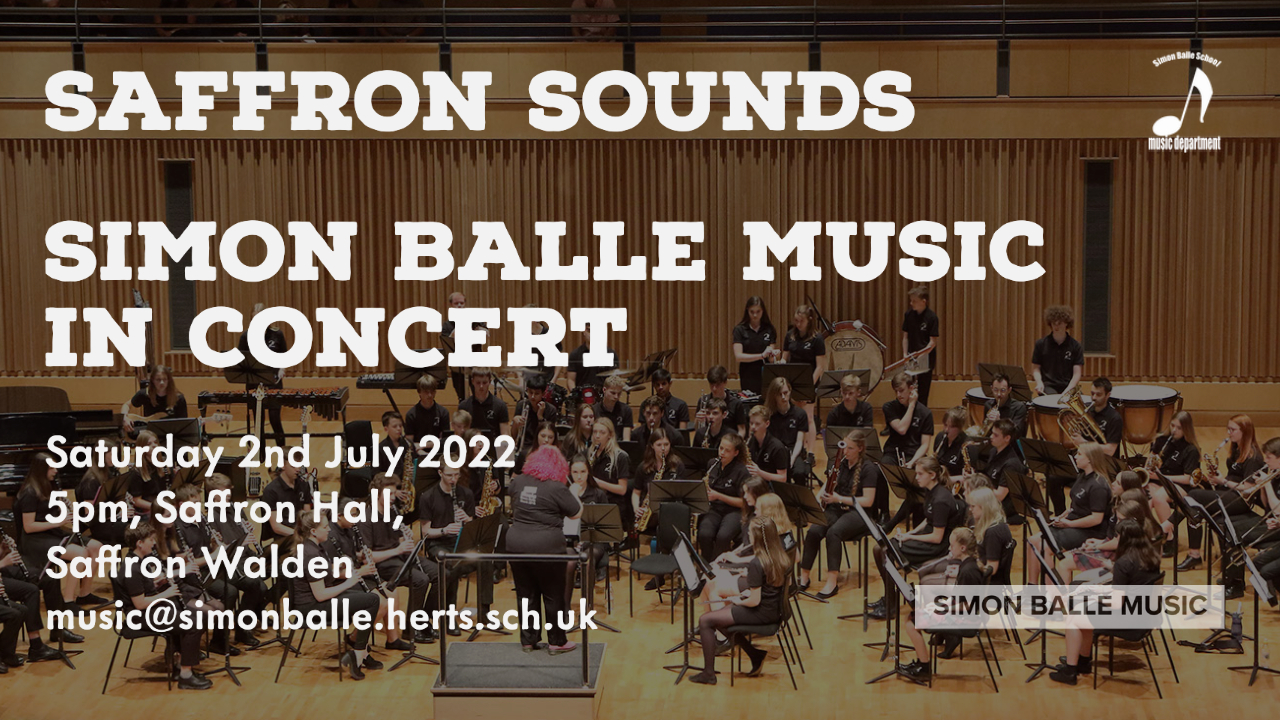 Who is Performing?
It's been so long since we last visited Saffron Hall that we are very excited to announce we are returning this Summer!
Our ensembles performing:
Big Band led by Mr Taylor
Concert Band led by Mrs Taylor
Junior Wind Band led by Mr Peach
Saxidentals led by Mrs Taylor
Brass Ensemble led by Mr D. Taylor
Guitar Ensemble led by Mr Niesyto
Chamber Choir led by Mrs Iles
Secondary Choir led by Ms Fitch
Larch Wind & Brass led by Mr Taylor
Larch String Orchestra led by Mrs Nunn
String Ensemble led by Mr Taylor
Larch Senior Choir (Years 4-6) led by Mrs Iles
Take Note led by Miles Knapman
Come & Join us as we finish a brilliant year with a showcase of all of our incredible ensembles!
Rehearsal Schedule - Saffron Hall 2022
Please arrive 10 minutes before your rehearsal is due to start so that all rehearsals can start on time. Please see below our rehearsal schedule, it is important that all students are at their rehearsal.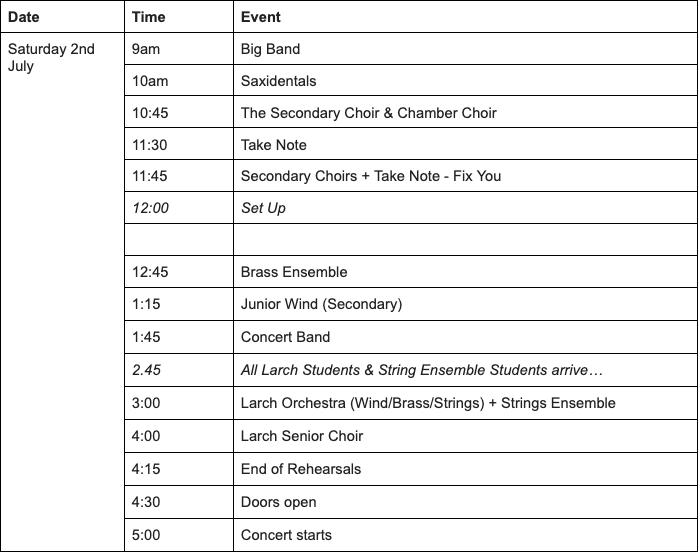 This year, Saffron Hall is our biggest event to date, with over 230 students performing, and over 500 in our audience. It promises to be an excellent event celebrating our musical school!
With such a large event, comes lots of questions. We have put frequently asked questions below, regarding what to wear, where to go, what to bring, supervision of children etc.
If you have a question that is not on this list, then please do get in touch, but check this list first.
Frequently Asked Questions....