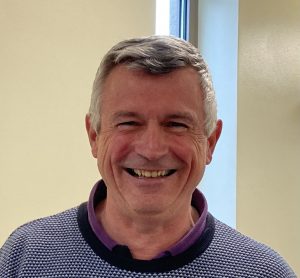 Miles Knapman, Our Musical Director
Miles first became involved in community music about 25 years ago when he was musical director for his village pantomime.  Encouraged by various members of the village he then set up a local community choir which he subsequently ran for a number of years. During this time Miles attended choral conductor training run by 'Sing for Pleasure', one of the U.K's top providers of training of this kind. 
Miles became the musical director of Take Note in 2013 and says: "I am so lucky to have the opportunity to conduct Take Note. They are a wonderful group of people and it is very rewarding to see them enjoying the wide variety of music we sing, working hard to perform well and having fun in the process. We are very fortunate to be doing all this as part of the Simon Balle All Through School community: we have really good rehearsal facilities, an excellent accompanist and we get the opportunity to perform at school concerts, both on our own and in combination with singers and instrumentalists from the school."
Jeremy Aknai, Our Accompanist
Jeremy was a pupil at Simon Balle in the 1990s and went on to study music at the University of York and the Guildhall School of Music & Drama, specialising in composition. Since then he has worked in sheet music publishing, initially in sales and subsequently in music editing. In a bid to resurrect his pianistic skills and become more involved in local music-making, he began some years ago to accompany choirs in the Hertford area, and in 2014 was delighted to be invited to return to Simon Balle and play for Take Note. He enjoys the many styles of music sung by the choir, and appreciates the commitment of the singers to give their best in a fun and friendly atmosphere.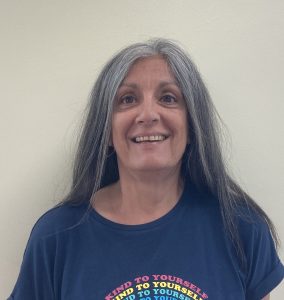 Tara Bullworthy, Our Coordinator
I started with Take Note in September 2009  hearing about the choir as a parent of the school.
Singing is so uplifting and performing with Take Note is such a joy as the members are a great bunch of singers and so enthusiastic and supportive of the choir. We are led by a wonderful choir master in Miles and the team is complete with Jeremy our accompanying pianist.  We are also very fortunate to be part of the school community so having their support is also vital.
Over the years my role has gone from being just an enthusiastic singer to also being an administrator/co ordinator for the choir. I liaise between the choir, Miles the music director and the school ensuring the choirs views are discussed and voiced as well as providing information around term and performance dates and arranging social and singing events outside of the school.