Welcome to our Music!
Coming back from the break it is always a challenge to have a concert so early in the term. Last weekend, our Wind and Brass at the Movies concert was a triumph beyond expectations.
This concert has not taken place since 2019 and the concert was a reminder at how good so many of our musicians are. Four ensembles, lots of performances and many of them accompanied by films being shown behind the bands. What delighted me was the sheer quality of what was being performed. Some very challenging pieces performed with a sense of pride and enjoyment. Below, you can watch most of them and see some of the images behind. Thank you to everyone as well for the amazing feedback.
We should remember that performances such as this one are a huge team effort. Every member of every band is vital to the success that is created. Well done everyone. Be proud of what you have achieved.
Elsewhere we have Year 3 joining our Larch ensembles as you will read below. Starting your musical ensemble journey can be very daunting, and they handled it so well. Bravo! We are preparing for Saffron Hall now on Saturday 2nd July, with some lovely concerts before hand and end of year celebrations for our musicians to perform at.
Team Music is alive. What magical memories we are helping to create!
Mark Taylor, Director of Music
Our Secondary Phase...
Congratulations!
Congratulations to Jack E in Year 13. Before Easter, Jack took his Diploma in Performance from the London College of Music, in Trumpet. We are very proud!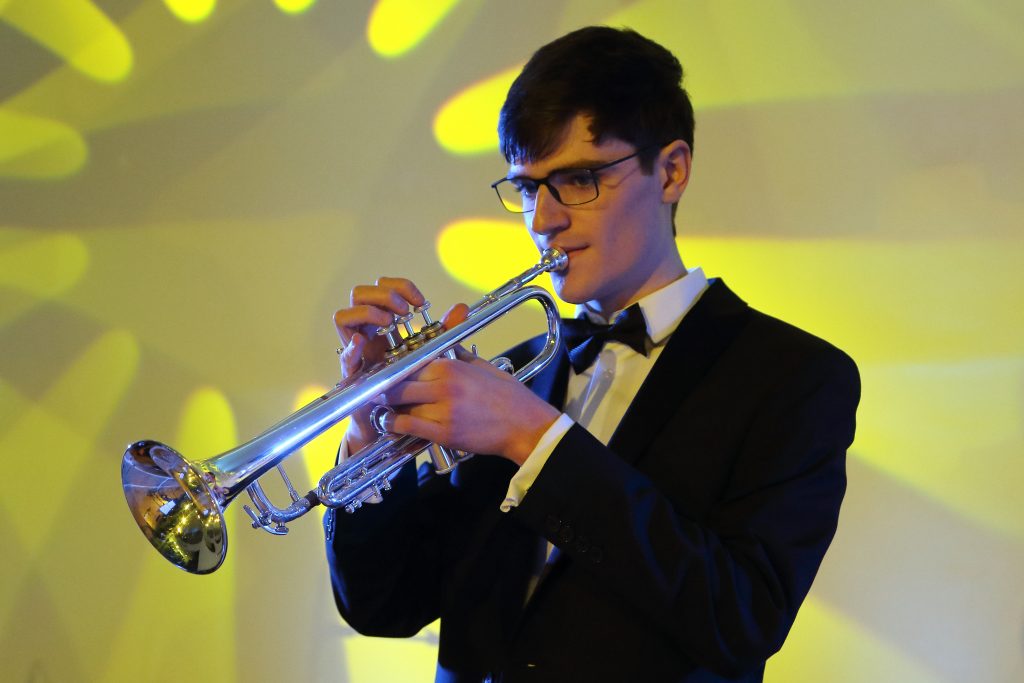 Wind & Brass: A Night at the Movies
On Saturday, around 80 students came together to perform a variety of pieces, transporting the audience to the world of cinema, with performances from Concert Band, Junior Wind Band, Brass Ensemble and Saxidentals. All the students behaved and performed so professionally, it was a truly joyous occasion.
Well done to al of those who were involved!
Please find the Youtube Playlist below! Click in the top right hand corner to see all the videos...
Saffron Sounds - Saturday 2nd July 2022
We are well underway in preparation for Saffron Hall, full details will sent out in the next couple of weeks. Tickets will soon be available from the Saffron Hall box office.
Our Primary Phase...
Larch Stars
Our Larch Stars are musicians who have been nominated by their instrumental teachers for something really good that week. Their certificate is presented in assembly. Well done to..
Zara N (Year 2) for remembering your brilliant bow hold
Alec C (Year 2) for remembering your brilliant bow hold
Charlie P (Year 2) for remembering your brilliant bow hold
Holly W (Year 6) for great work over the Easter Holidays
Alex H (Year 6) for great work over the Easter Holidays
Elliot R (Year 4) for playing so well in your lesson this week.
Ethan M (Year 6) for making a great start in your lessons with Mr Caldecote.
Assembly Performances
In the Larch Celebration Assemblies, we have had a wonderful performance from:
Chloe P, in Year 6, played 'Free Farm Care' on the Cello.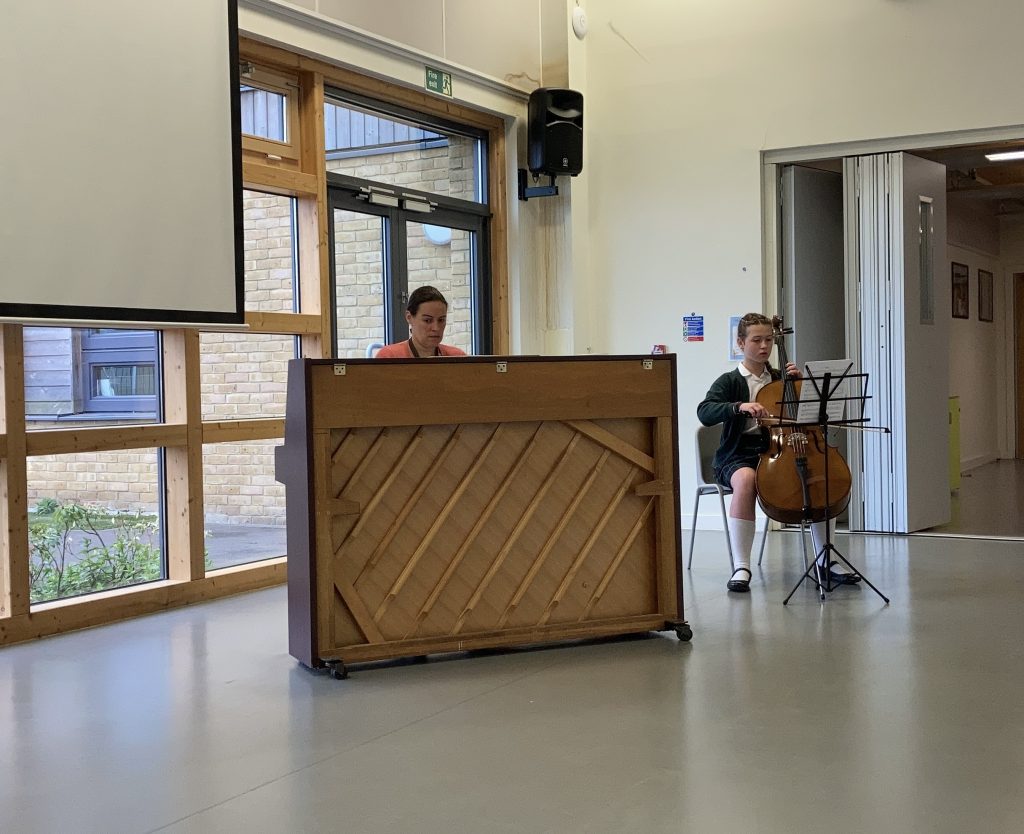 Ensemble Starters..
We are pleased to say that our Larch Ensembles are continuing to grow! Our Year 3 musicians have joined our Woodwind and String ensembles, we are looking forward to seeing them perform! Well done for rising to the challenge! We are delighted that so many musicians are in our ensembles and choirs now in our Primary Phase.
Music Medals & Exams
Well done to all those who received their Music Medals/Exam Certificates this week! There were so many to hand out, it's so encouraging to see so many of our younger students progress and achieve medals and grades! Well done to all!
Coming Up...
Please take a look at our upcoming events, click on the links/images for more information!