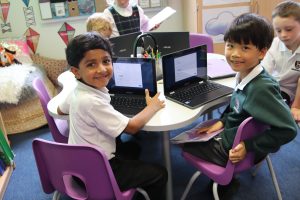 Hello and welcome to Year 2!
The final year of key stage one (KS1) and first year of Phase 2 at Simon Balle all-through school  will see children being encouraged to work more independently. We want our children to leave Year 2 feeling motivated and having established high expectations for themselves: for example, in how they can apply their phonics, grammar, spelling and handwriting to all of their writing. We aim to achieve this through an engaging curriculum that has challenge, variety and is fun!
We look forward to sharing our creative curriculum with the children including looking at the history of castles, the great fire of London and our local area of Hertford, Hatfield and Hertfordshire. In geography we will enjoy exploring the questions: where does our food come from?  As well as, what are the wonders in our world?
We will continue to support the children's phonic knowledge in order to create a smooth transition from Year 1 and prepare the children for their end of year SATS. Grammar is a key area in Year 2 and children will learn to understand different terminology, to be able to spot techniques in their reading and apply them in their writing. In mathematics children will be encouraged to use their understanding of many of the concepts from Year 1  to solve challenges to deepen their understanding.
At the end of Year 2, all pupils will take SATs in reading, maths and SPAG (spelling, punctuation, and grammar). We approach this in a sensitive manner and children are always excited to have the opportunity to show their best. 
Tayla Ridley, Phase leader for Phase 2 
Teachers
Cate Franks

Emma Summerfield
Teaching Assistants
Laura Peters

Sarah Gibbins
Year Group Overviews
Autumn Term
Spring Term
Summer Term