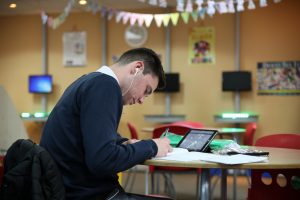 Business studies gives students a greater understanding and awareness of the world they live in, but more specifically how individuals and businesses work within the economy; as well as how social, technological, ethical, political, legal and the environment impacts on the business world.
We prepare students to venture out into the business environment with transferable business skills and an understanding of where they may fit within an organisation or as an entrepreneur.
By monitoring the changing climate of the local, national and global business environment in the 21st century and its impact on us as individuals and as a collective workforce, it allows students to be more economically aware as  individuals.
Teaching Staff
Louise Lucas
Amanda McCarthy
Mike Moss
James Pooley
Ian Finch