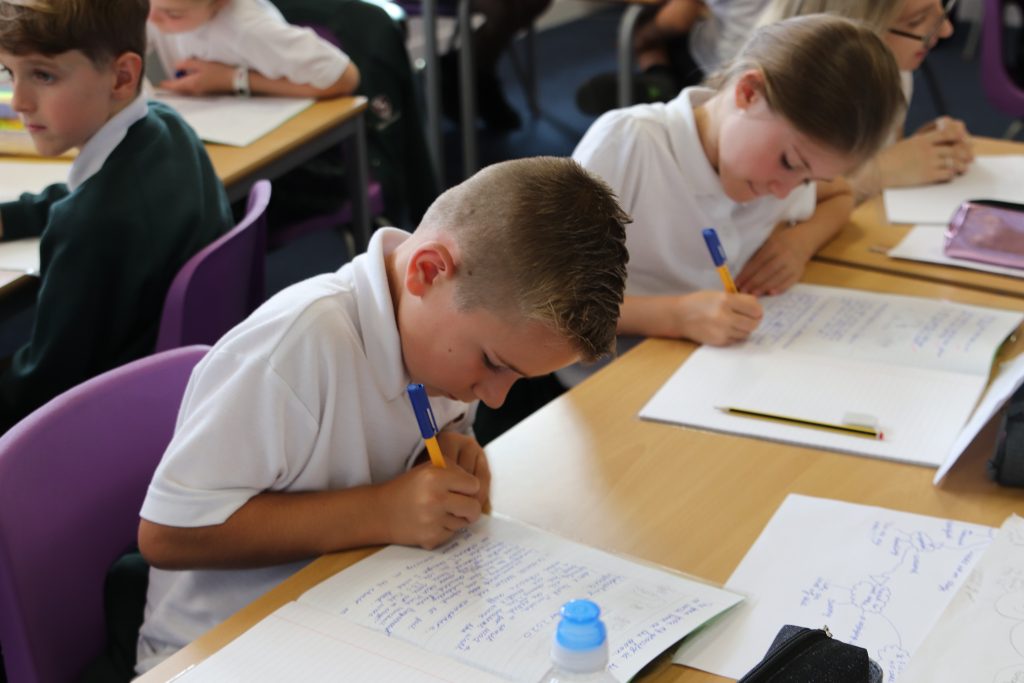 The media today provides a detailed snapshot into the importance of building future citizens. Themes such as tolerance, freedom of expression, moral identity, stewardship, political identity and the unknown frequent the news. To navigate all of this, a future citizen needs to have a firm grasp on the world's philosophies, the spectrum of ethical thought and the variety of religious and secular beliefs. PRE is an essential component of a broad and balanced curriculum. The subject will allow them to develop individually, within their communities, as members of a diverse society and as global citizens.
The PRE curriculum encourages students to observe the key narratives of various worldviews, that is applied in differing contexts throughout their progression of learning. We follow the Hertfordshire Agreed Syllabus, providing systematic knowledge and understanding about Christianity, principal religions and worldviews.
Learners apply these religious and secular beliefs and values to local, national and global issues and headlines to stimulate learning. The curriculum includes engagement with local places of cultural and spiritual significance as well as with members of the local community. This aids them in gaining shared human understanding, fostering their spiritual development in the search for meaning and allows them to become religiously and theologically literate.
Learners will reflect on their own beliefs about the world around them, equipping them with the skills of decision making and solving real problems. They will use higher order thinking to develop lines of enquiry and evaluate the significance of beliefs and values. These skills will allow learners to become more tolerant, open-minded and considerate of ideas different to their own.
Teaching Staff
Hayley Cannon (Head of Department)
Katherine Elliott
Alison Arnold (Primary subject champion)
Rachel Southall (Primary subject champion)