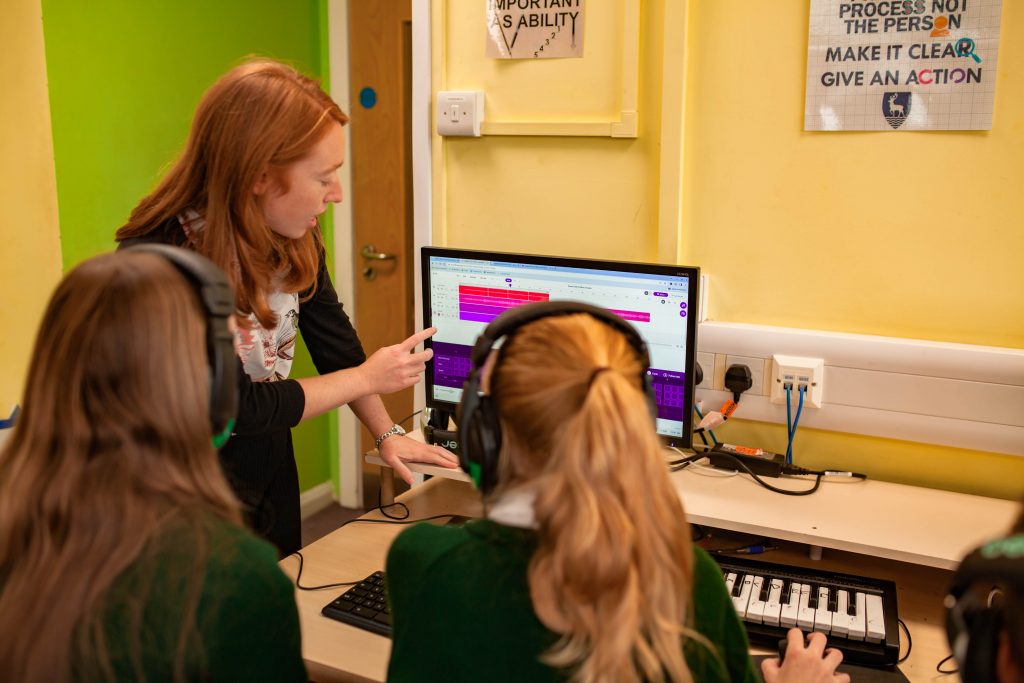 Music is one of the most powerful and profound human activities that exists. For many students it gives reason and purpose to their time at Simon Balle. Music is a universal language that embodies one of the highest forms of creativity. A high quality musical education engages and inspires students to develop a love of music. They harness their talent as a musician and performer developing their self confidence, creativity and a sense of achievement and well being. Music at Simon Balle creates a sense of identity and self worth, it provides an outlet for creativity, self expression and individual uniqueness. For many of our students music is a life changer – performing music and indeed their particular instrument becomes part of who they are and they take this with them wherever they go.
At Simon Balle we promote music and a musical experience for all. We develop lifelong musicians through an age appropriate spiral curriculum of listening, performing and composing ensuring that all value musical appreciation and musical performance. Every young person has the opportunity to learn a musical instrument regardless of background or the ability to pay. Musical progression routes are clear and this creates a musical pathway. We explore a great range of musical genres and understand the significance of key composers and the part they played and indeed play within their communities.  Our music creates a strong community where we foster enjoyment and excellence, helping our musicians achieve their potential. Together, we are Team Music.
We are proud that at Simon Balle, music is at the heart of what we do. We say it is the lifeblood of our school . As a school committed to changing the world for the better and creating 'tomorrow's citizens today, music is central to who we are and what we want to become.
Please visit Our Musical School to find out more about what we do.
Our Music Team
Mark Taylor – Director of Music
Nancy Iles – Music Teacher
Anna Nunn – Primary Music and violin
Josh Dear – Music Teacher
Rachel Kirk (Primary subject champion)
Clare Taylor – Lead Instrumental Teacher
Sue Pearson – Music Administration
Keith Willis – Musician in Residence
Heather Morgan – Music Admin Assistant
Tom Caldecote – Clarinet
Caroline Fitch – Singing
Pete Hedley – Drums
Debbie Kemp – Singing
Kirstin Johnson – Cello
Keeling Lee – Electric Guitar
Jeremy Lovell – Piano / Keyboard
Matt Smith – Flute
Joe Niesyto – Acoustic Guitar
Dan Taylor- Brass
Malcolm Peach – Brass
Steven Oates – Bass Guitar
Phil Stevenson – Drums / Percussion