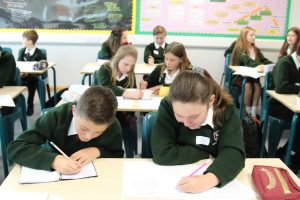 In an unpredictable, competitive and ever-changing world, and with the pressures of added expectations facing young people, we believe it is our duty to 'create tomorrow's citizens today.' Our PSHRE curriculum helps children and young people to identify, celebrate and manage the many personal, economic and social challenges they face, in order to become responsible and active members of society.
As well as acquiring the knowledge and skills to succeed academically, we strongly promote the development of character, integrity and values within our students. Our goal is to ensure Simon Balle students are educated to be safe, and to become informed and included in the diverse world in which we live. Students are empowered by provision of information. The development of skills and values enables them to make wise choices, to treat themselves and others with dignity and respect and to take opportunities to help them to live happy, healthy, successful lives with high aspirations, now and in the future. 
Making wise choices includes students being able to recognise and assess risks and benefits within a variety of social contexts, and to act on their best intentions. Often these choices have to be made when young people feel under pressure, and therefore with this is mind, we have designed an age-appropriate curriculum. This, implemented through all key phases, supports our students' ability to manage different kinds of pressure, as part of their personal development.
Our PSHRE programme aims to enrich and nurture the spiritual, moral, cultural and mental development of all our students, constantly promoting positive relationships,  health and well-being, to empower them to live happily in the wider world.
Teaching Staff
Miss G Mizon (Primary PHSRE lead)
Mr C Prendergast (Secondary PHSRE lead)

PSHRE in the secondary phase is delivered by teachers in dedicated, timetabled lessons within the curriculum. 
Further information: