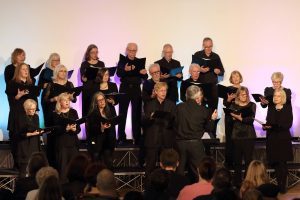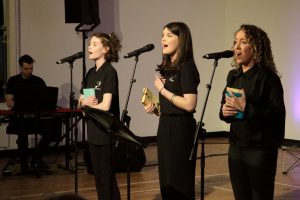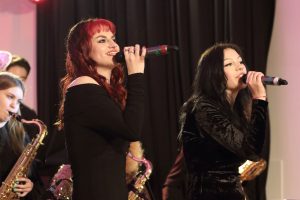 We believe it is essential for every singer to grow in confidence and perform.
Singers are, according to their musical interests, put into either this school or the School of Popular Music.
In this school, we equip our singers to be the best performer possible. They have to be resilient, healthy and develop beautiful tone. We develop their stagecraft and musicianship skills, vocal and dramatic performance and confidence.
Choirs, including our Chamber Choir
Solo and Duo performances
Performance classes
Exams, including diplomas
Regular concerts
Masterclasses with visiting musicians
European Tours
Recordings
All our singers in this school have extensive performance opportunities and are expected to be in one of the choirs. They may audition or be selected for solo opportunities with choirs or the Big Band, depending on their ability, style and commitment to wider school music
This chart shows how singers can progress and what they should be aiming for!