Come and learn a musical instrument with us!
Over the past week, Year 7 have been introduced to some woodwind and brass instruments. Here is some more information and details of how to sign up.
We are offering group taster lessons until half term so students can try learning an instrument. As part of this:
Students will be given an instrument to take home and practice during the week
Students will come out of class lessons on rotation, once per week, to have their group instrument lesson. If it is possible, they will come out of the music class lesson.
We ask that you support and encourage at home to support learning.
There will be a £10 charge for this, so we can fully support the project. Hopefully students will continue to learn after this trial period when we will move to a group rate of £50 per term. Then in the summer term, we hope that all students who are continuing will have moved to individual lessons.
This is an exciting project for us - we are aware due to COVID that students have not had many opportunities to learn a musical instrument, so here we are!
Please sign up on the link below. Email music@simonballe.herts.sch.uk if you have any questions.
Woodwind and Brass instruments - which to choose?
There are several woodwind and brass instruments to choose from.
The information below will help you see which you are most interested in.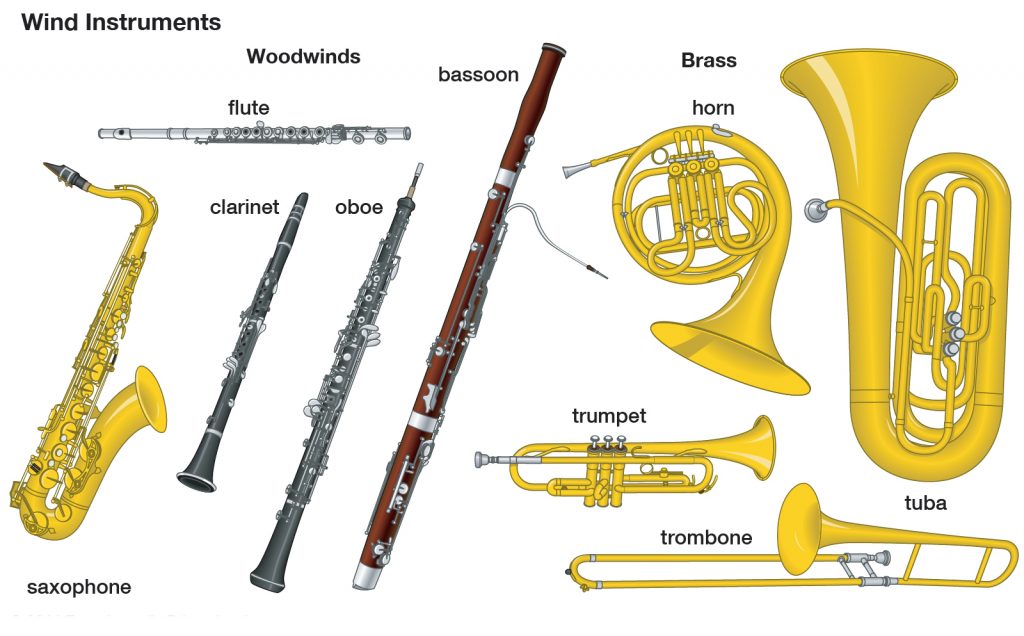 Learning a woodwind or brass instrument means you can soon join one of our bands, making music with others. Music is a subject that needs regular work - practice at home, but we always help you so that you make good progress and quickly get involved. Here are two videos where our teachers are demonstrating what the instruments sound like. Learning one of these instruments is a great way to get involved in Team Music!
Woodwind Instruments – the flute and clarinet
Here is a video of the Simon Balle Big Band performing at the Royal Albert Hall