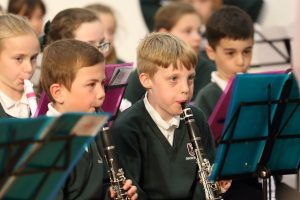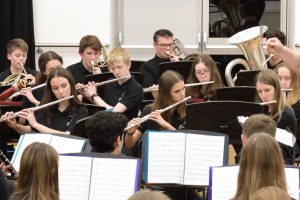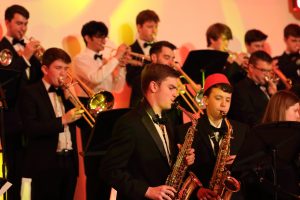 Our largest School, we support all our musicians from our youngest beginners in Year 3 through to Diplomas and those on our European Tours.
All Wind and Brass first study musicians are part of this school. Drummers choose, according to their musical interest, to be in this School or the School of Popular Music.
All musicians have one to one lessons with teachers assigned according to instrument and musical interest. These lessons are part of the 'bigger picture' of learning that includes:
Ensembles
Solo and Duo performances
Performance classes
Exams, including diplomas
Regular concerts
Masterclasses with visiting musicians
European Tours
Performances at national venues
Recordings
'Inspire' primary workshops, with Junior Wind
Jazz is also a huge part of what our musicians love to learn and we provide many opportunities in this genre including exams and performances.
Ensembles are at the heart of our work and all in the school should be in them as required.
The Simon Balle Concert Band (with over 60 musicians)
The Simon Balle Big Band
Saxidentals
Big Band 2
Brass Ensemble
Junior Wind Band
Junior Saxes
Larch Wind Band
Progression and development within the school of wind, brass and percussion
This chart shows what our musicians should be aiming for in the future!
Progress is made through musical achievement - what the ability is on the instrument.