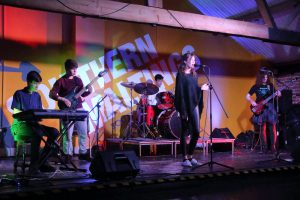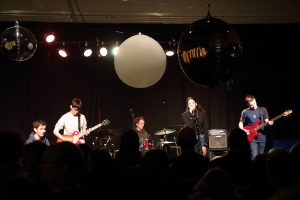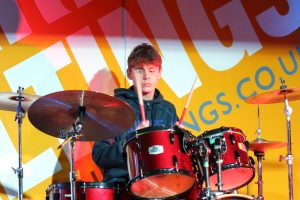 Popular Music is a contemporary art form that is constantly evolving and our School of Popular Music reflects this.
Our work seeks to develop each musician's artistic identity alongside a hugh level of performance skill. Musicians from across the department are part of this school, working in this exciting style. We aim to develop each musician through
Rock School - band rehearsals and performances
Gigs
Vocal workshops
Masterclasses
Group work
Recitals and concerts
The work we do changes throughout the year, reacting to those we are working with. We expect all musicians in this school to seize opportunities, get into bands and groups and to create their own music. All are expected to perform regularly to develop skills and confidence. They will also be recorded on occasions.
Performance opportunities include
Rock School
Concerts
Gigs
Performance evenings
Vocal workshops
Vocal ensembles
Recordings
Open Mic nights
Progression through the school
Rock drummers, Electric and Bass Guitarists, Keyboard players, Popular Music Singers join the school. Preferred style of music identified. Expectations about group and performance work are set.

Musicians are put in training bands as part of Rock School, having learnt their part in lessons. They perform in the gigs and performance workshops. 

Singers work also in vocal workshops and ensembles, developing musicianship confidence and harmony training.

Older bands become more independent and accomplished. Performance classes and opportunities, including gigs