Not everyone who has a passion for music can afford it. Help is needed now more than ever.
Sadly, not everyone who would benefit from music making is able to afford it. We are trying to change that.
The Simon Balle Music Young Musicians' Programme will provide young people with life-changing opportunities to explore their talent and achieve their potential whilst enjoying their music.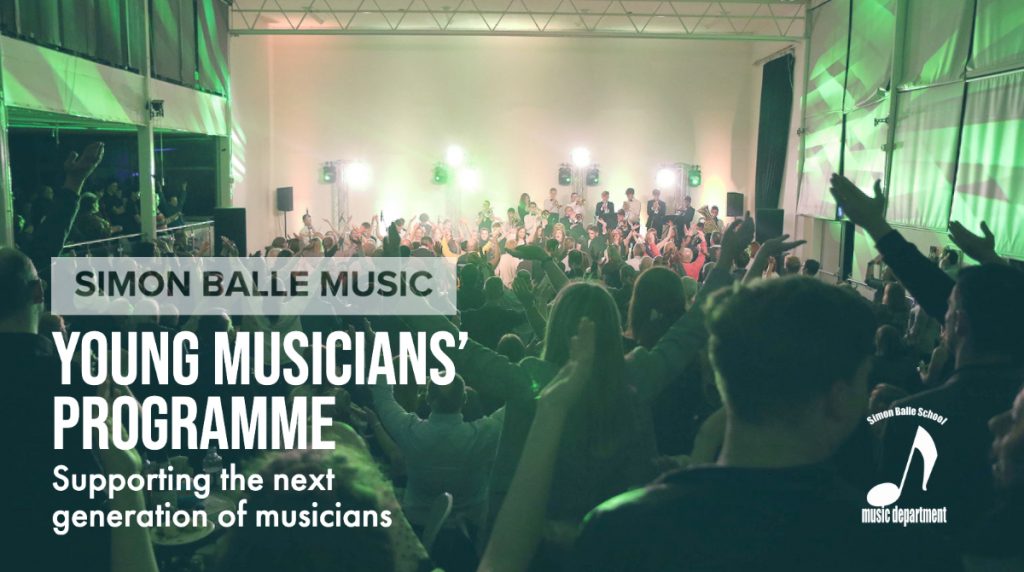 Simon Balle Young Musicians will have the very best tution and support in their music. They will be expected to maintain a full role in the life of the Music Department and share their experiences with others to continue to inspire others. 'Giving back' is an important part of expectations of the programme for our musicians.
The programme is open to all, to support them their music making. Bursaries will be presented to up to 50% of lesson costs, aimed at those whose financial circumstances prevents them from accessing music training.  Alongside transformational music training and experiences, the project will increase their confidence and open up pathways for education and development that would otherwise be out of reach.
Participants will have individual tuition, be expected to participate in ensembles where suitable and will be supported in their practice to ensure progress and enjoyment. All musicians have individual pathways for progression and inspiration. There might be masterclasses and targeted intervention and inspiration.
To ensure the programme supports as many students as possible, we will ensure that instruments and other equipment are also provided across the department above and beyond what is usually available to give extra unique opportunities.
Please donate to the Young Musicians' Programme
We hope to raise £10,000 to support our musicians in the coming 12 months. Gift aid adds 25p for every £1 donated.
To donate directly, please contact music@simonballe.herts.sch.uk